Announcements
Got a friend home for Christmas break or a Teen? Get them to throwdown with you for only 50$ for their break.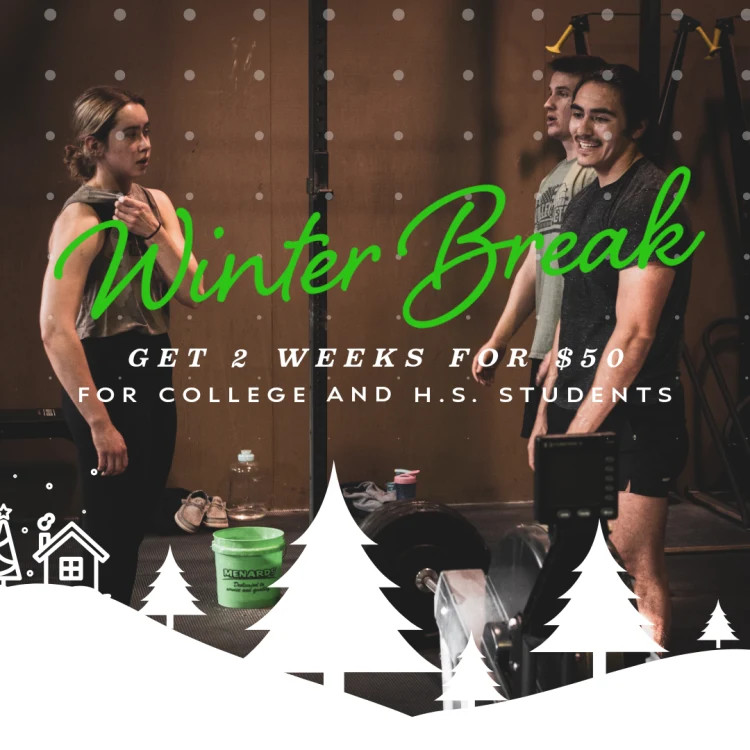 CrossFit Mettle and Honor – NCX
Warm-Up
Warm-Up (No Measure)
1-2 ROUNDS

10 Elevated Calf Raises w/:02 pause in bottom stretch

10 Ring Rows

:25 Dead Bar Hang

10/10 Leg Swings (side to side or forward/back)
Into…
AMRAP x 6 MINUTES

100m Run

10 Alt. Plank Rotations

10 Hollow Rocks + 10 Superman Arch Rocks

10 Slam Ball Ground to Overhead (no slamming)
Strength
Metcon (No Measure)
EMOM x 8 MINUTES

MIN 1 – :40 Strict Pull-Ups*

MIN 2 – :40 Shuttle Runs**
*Option for Banded Pull-Ups or Weighted.

**Set-Up 25′ or 50′ increments and shuttle between the targets.
(No Measure)
Workout
Metcon (Time)
4 SETS

ON A 4:00 RUNNING CLOCK…

200m Run

16 Slam Balls

12 Pull-Ups

8 Toes to Bar

Max Plank Hold in Time Remaining
-No Additional Rest b/t Sets-
(Score is Total Time in Plank Hold)