Announcements
Got a friend home for Christmas break or a Teen? Get them to throwdown with you for only 50$ for their break.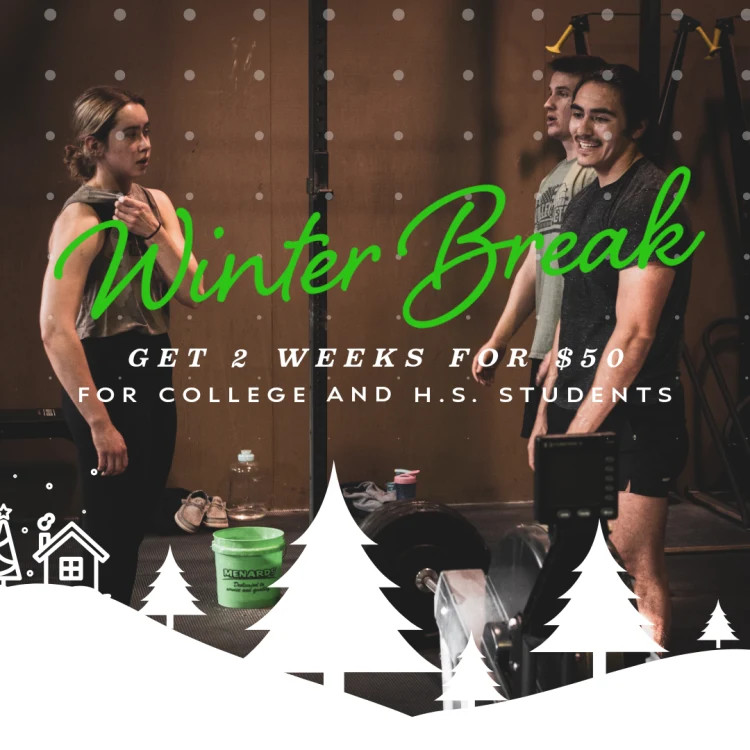 CrossFit Mettle and Honor – CrossFit
Warm-Up
Warm-Up (No Measure)
1 ROUND

10 Cat Cows

10 Alt. Groiners

10 Push-Up to Pike
Into…
2-3 ROUNDS (Time Permitting)

5 Up-Downs Over Bar

5 Barbell RDL

5 Barbell High Pulls

5 Barbell Cuban Press
Strength
Clean and Jerk (ON A 15:00 RUNNING CLOCK…
Build to a 1-Rep Heavy*)
*Build up to and slightly past workout weight.
(Score is Weight)
()
()
Workout
"THE CALI BEAR" (Weight)
EVERY :30 FOR 20 MINUTES

1 Power Clean & Jerk (225/155)|(155/105)
*Beginners should scale weight to a moderate load and perform 2-3+ reps on the minute, resting as needed to ensure proper mechanics.
Last Seen: 7/26/2022