Announcements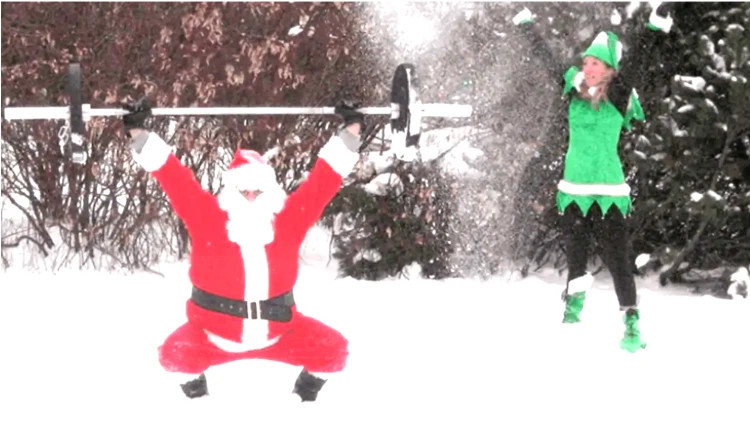 Gym X-Mas party this Saturday Dec 10th at 6:30 PM. We hope you all can stop by for fun and some laughs, Coach Cathy is requesting you bring a Oven Mit for a Christmas Game!
CrossFit Mettle and Honor – NCCOMPETE
A. CONDITIONING
Metcon (Time)
FOR TIME*

30/20 Cal Bike

5 Bar Muscle-Ups

25/20 Cal Bike

10 Bar Muscle-Ups

20/15 Cal Bike

15 Bar Muscle-Ups

15/12 Cal Bike

20 Bar Muscle-Ups
*All BMU must be done in sets of 5 or more. If less than 5 reps are performed, the reps don't count toward total.
(Score is Time)
GOAL: EFFORT | RPE 6-7 — Increasing reps on the MU…decreasing reps on the bike. This workout really starts after the 25/20 Cal Bike. From there on down, you will need to stay HOT on the bike and close to the bar on the BMU. This workout is designed to test your BMU volume / skills under significant duress.
B. NC60
Warm-Up
Warm-Up (No Measure)
EMOM x 5 MINUTES (:40 ON/ :20 OFF)

MIN 1 – Legs Only Rowing*

MIN 2 – Legs + Body Rowing

MIN 3 – Full Slide Rowing (20-24 SPM)

MIN 4 – Full Slide Rowing (22-26 SPM)

MIN 5 – Full Slide Rowing (24-28 SPM)
*Start at the Catch Position (arms extended/ slightly lean forward/ knees bent) and drive away from the fan. Stay in the leaned forward position with arms extended. Just focus on the leg drive.
-Quickly Into-
ON A 5:00 RUNNING CLOCK…

200m Run

25' Walking Samson Stretches

25' Walking Toe Touches

25' High Knees

25' Butt Kickers

25' High Kicks

6-8 Burpees Over Rower
Workout
Metcon (Time)
3 SETS

500/400m Row

400m Run

20 Burpees Over Rower
-Rest 2:00 b/t Sets-
(Score is Slowest Set)
Post-Workout Strength
Bench Press (5-5-5*)
*Start Light and build to Moderate.
(Score is Weight)
C. STRENGTH / GYMNASTICS
Metcon (Weight)
5 SETS*

1 Hang Squat Snatch

+

1 Snatch
*Start Light-Moderate and build to Moderate-Heavy.
-Rest As Needed b/t Sets-
(Score is Weight)
GOAL: HEAVY | RPE 6-7 — Taking the strength from Thursday's NCMETCON let's work to a heavy set for the day. Complete this before the Conditioning but after the METCON. The 3 sets in METCON will be a great primer to make sure you are warm and ready to move that barbell!